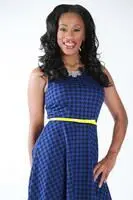 Hello and welcome! My name is Dr. Shanna B. Van Ness, a Certified Business, Executive and Life Coach and I am so glad you are here!
Also known as the Committed Action Queeen, I specialize in personal growth, relationship, career, business, and executive coaching, and I maintain a private practice in Brooklyn, New York.

I serve as a private practitioner working with a broad spectrum of clients. In addition to being a professional Coach, I've also presented nationally to general audiences speaking on the topics of Leadership Success, The Art of Mastering Relationships, Organizational Strategy, and many other areas.
I am a collaborative, solution-focused, results oriented Coach. Through this approach, I provide support and practical feedback to help clients effectively address personal life challenges that will resolve into extraordinary results. I also integrate coaching techniques and helpful assignments to offer a highly-personalized program tailored to you. With compassion and understanding, I work with you to help build on your strengths and attain the personal growth you are committed to achieving.

Education
Walden University: PhD Public Policy & Administration - Management & Leadership
Brooklyn College: MA Political Science - Urban Policy & Administration
Medgar Evers College: BS - Business Administration

Certifications, Additional Training & Awards
Professional Activities and Memberships